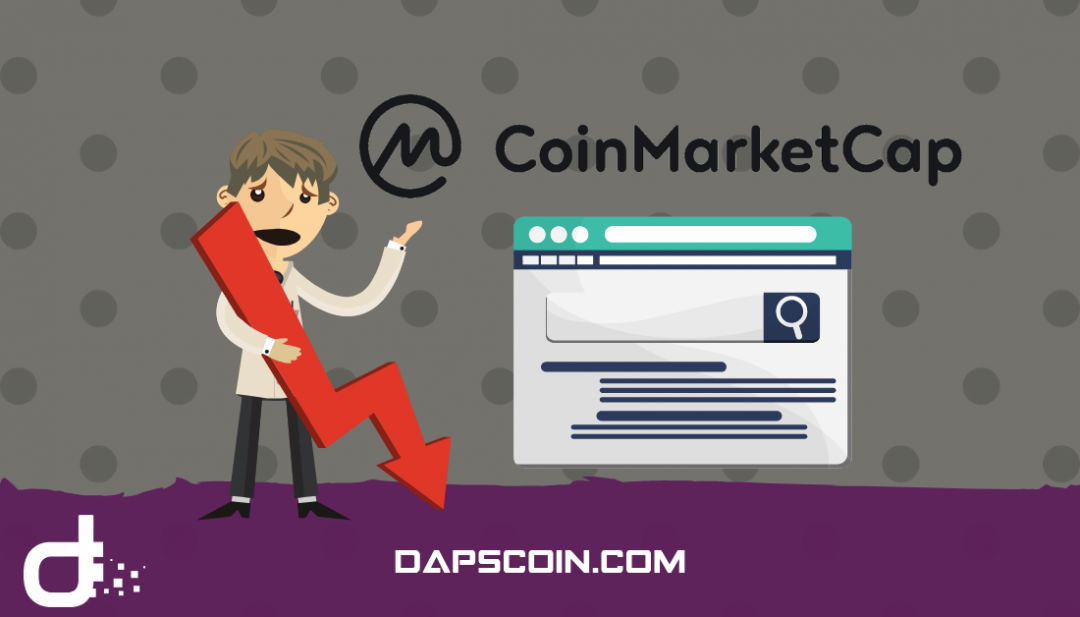 Most of you are aware of the CoinMarketCap issue but in case you haven't heard CMC recently dropped DAPS over 1000 places in rank down from rank 175.

There is to date no plausible explanation from CMC regarding this issue. Adel made a video about this new algorithm and requirements and the media has picked up on the story. Adel identified many flaws with the new system and states that it is detrimental to the success of the crypto industry. Her video has over 11 thousand viewers to date:

AdeldMeyer/status



CMC

responded

recently
but still haven't answered the concerns directly. They also changed Kucoin Shares back to their original ranking recently even though they don't make the new requirements either. It is clear that they need to provide answers as the most used website for 'trusted crypto data'.

Adel has legal counsel on the issue and is fighting for an answer for all of us. She will keep us updated. In the meantime please read and share the media around this serious issue:



Forbes





Blockmanity





TheDailyChain





CoinSpeaker





AMBcrypto Spanish





An investigation

by Big Frizzy - DAPS community member.





We urge you to please consider using

CoinGecko

as their information is clear, fair and transparent.

We also have an exciting update coming soon with CoinGecko regarding DAPS mainnet launch - stay tuned!