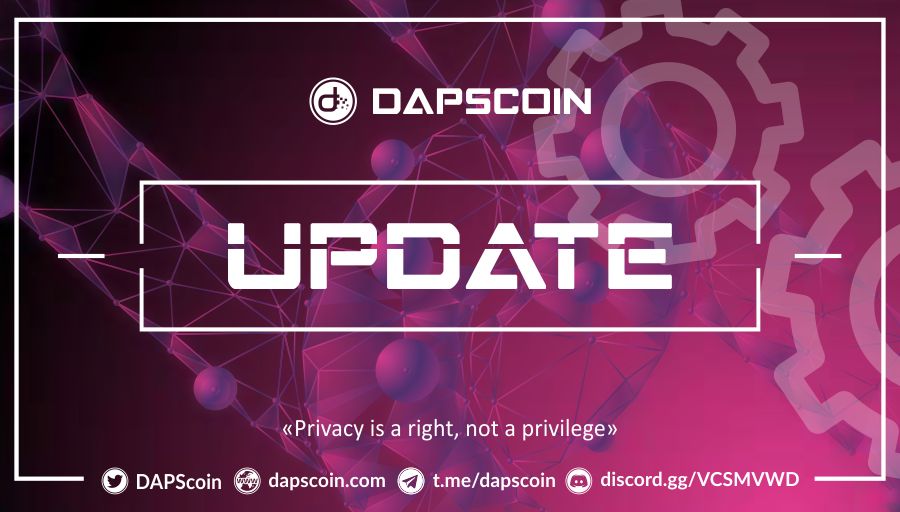 We've decided that multisig wallet functionality is a must have feature and would be a great start on expanding DAPS Coin and its use cases.

We're happy to share with you that our developers are currently working on making this possible. 🙌
What is a MultiSig wallet?
Multisig wallets have many advantages compared to a regular wallet. A multisig wallet is essentially a smart contract.

With a multisig wallet there can be multiple signees (owners) of the wallet who have access to it, and specific rules can be configured of how it can be used.

For example, it can have 6 signees (owners), and in order for a transaction to be made, it can be configured that there must be at least 4 out of the 6 signees who confirm this transaction before it is executed.

Of course, there are more benefits to using a multisig wallet. To name a few advantages in short:
A multisig wallet creates redundancy: if a wallet holder loses their Private Key, all access is not lost and the holder's access can be restored by replacing them with a new owner wallet.

It is very secure: If someone's Private Key somehow gets stolen, the wallet itself is still safe as the thief cannot make any transaction and the thief's access can be revoked.

It reduces the individual risk of the wallet holders: Hacking, abduction, blackmail or other forms of pressure are rendered useless as they cannot control the multisig wallet without the consent of the minimum set amount of other wallet holders.
Here is a YouTube video explaining Multisig Technology in an easy to understand format:

​https://www.youtube.com/watch?v=yeLqe_gg2u0​​​​​​