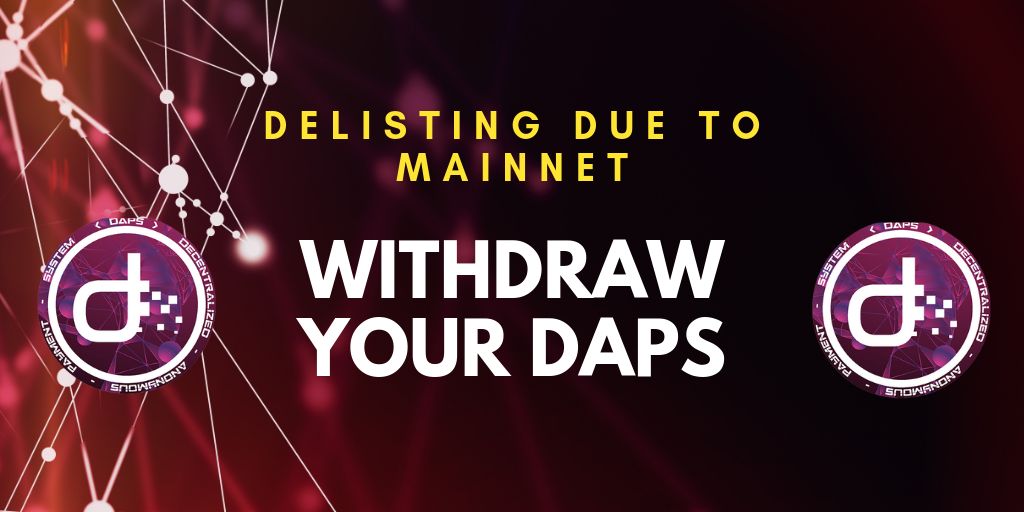 Please remove your DAPS from the following exchanges as they won't be used for mainnet:

Fcoin, CoinVest, Crex24, Next. Exchange and Citex.

We're awaiting confirmation regarding Bitmart and Bibox and will keep you posted. 👍

Stex is confirmed and will support automatic changeover from tokens to coins. We're happy to continue this great business relationship with Stex as our users never experienced serious issues or customer support issues. They are also non-kyc friendly. 👏

Please remove your DAPS Tokens from these exchanges as soon as possible and we recommend you keep them in your own personal wallet.

Stay tuned for more exchange updates as we are still finalizing the exchange negotiations for mainnet.