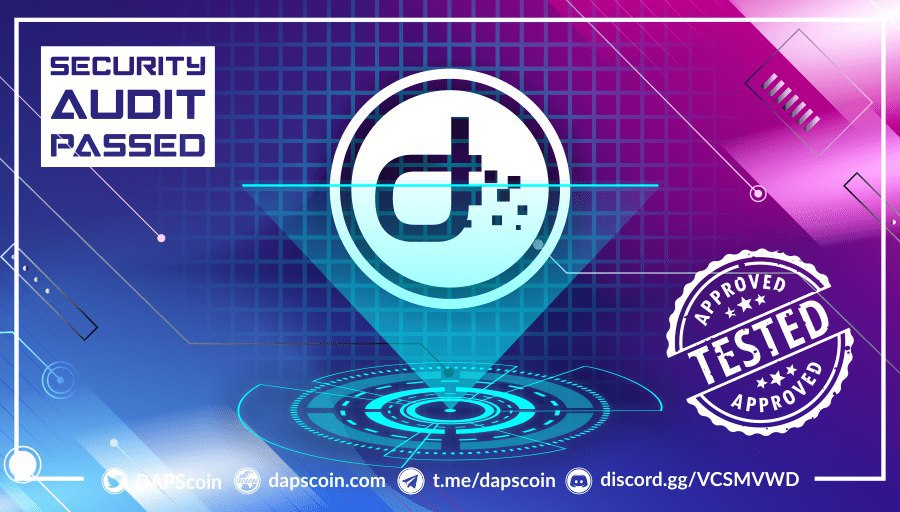 Two months ago we announced that we appointed Red4Sec to do a security audit for the DAPS chain as this is a requirement by reputable exchanges AND the best step to take for our users to ensure we have a secure and stable chain to launch.
This report has been performed by Red4Sec Cybersecurity as a blockchain security audit and cryptographic assessment, which covers DAPS with a great focus on its source code, cryptographic components, network and security protocols, as well as implementation and configuration errors. This is a final and complete security audit which includes all the tests performed and vulnerabilities discovered in DAPS by Red4Sec at the time of the audit.
This security audit has been carried out during the last two months, between the dates: 01/07/2019 and 01/09/2019.

Read the report

here
"Red4Sec has been able to determine that the overall security level of the asset is positive since all the vulnerabilities initially detected that could compromise the security of the asset and their users have already been fixed."
Red4Sec
We want to thank the Red4Sec team for their great service and professionalism. We highly recommend their services to other projects in the crypto industry.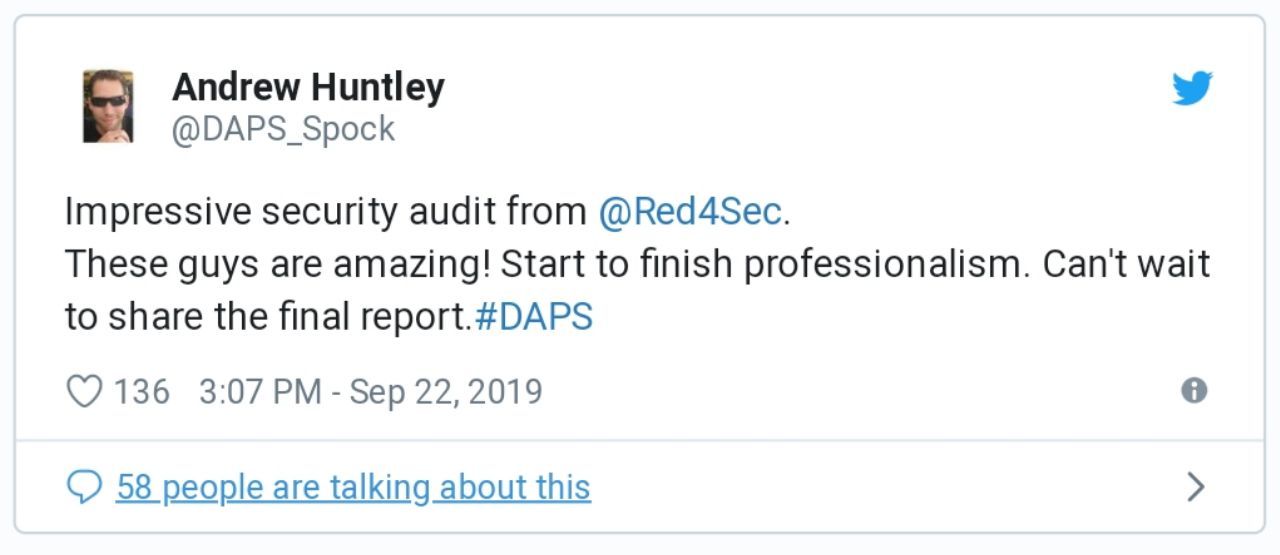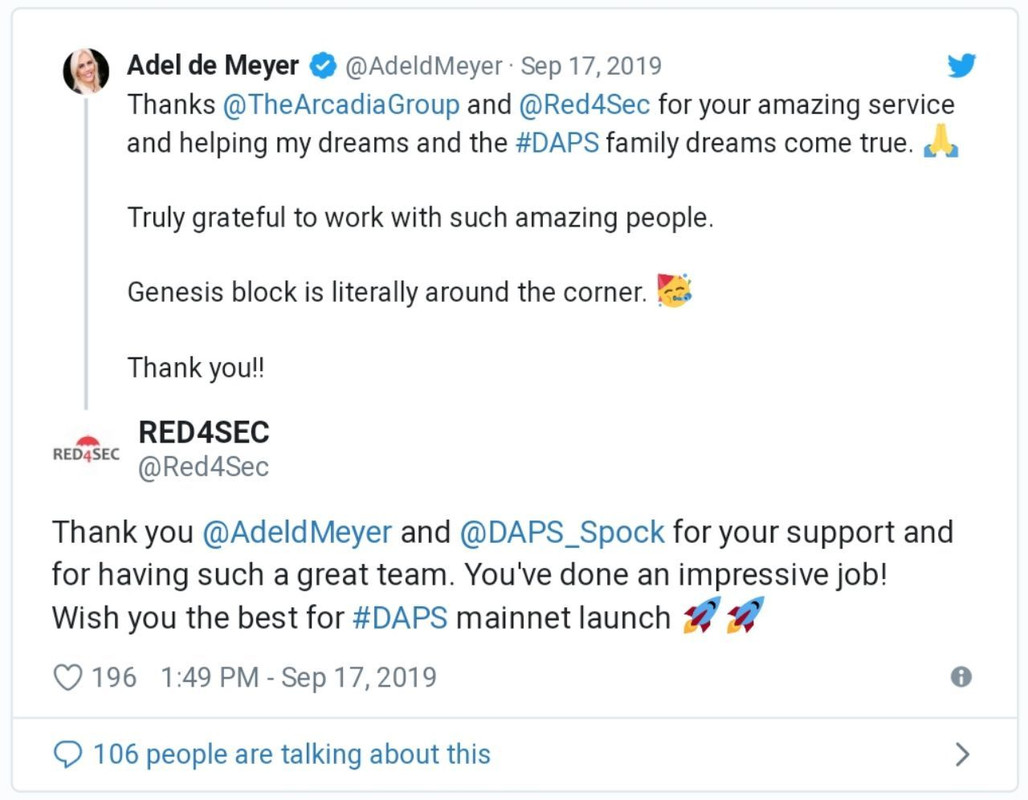 We proud to say that all issues and bugs are fixed and we are ready to launch a secure DAPS chain next week!!
DAPS is Coming and we are coming Strong!! 🙌🏼💜🙌🏼